Support Your ASO
Give today for a Better Tomorrow with the Aurora Symphony Orchestra!
Your donation will help us bring world-class music to our community and provide opportunities for local musicians to shine. With your support, we can continue to inspire, educate, and entertain our audience.
Together, we can ensure that the beautiful sounds of the Aurora Symphony Orchestra will be heard for generations to come. Give now and be a part of something truly special.
Donate Today! Your generosity will be a symphony to our ears.
Be a partner to the ASO and contribute to the cultural growth of our community
When you support the Aurora Symphony Orchestra, you make yourself visible to a large diverse audience at every concert. From students to young professionals and from civic leaders to senior citizens, you're helping to engage member of the Aurora and Denver Metro community at all walks of life.Our volunteer musicians number over 60 and range in age from 15 to 85
Your support is more than just a donation – it's an investment in the community. A thriving cultural scene makes our region more vibrant, our schools more enriched, and attracts and retains newcomers.
It costs an average of $10,000 to produce just one concert. We rely on a robust mix of ticket sales, ad sales, donations and grants to bring each performance to life!
You choose what works best for your business — an ad in our program, a cash contribution, a donation of goods or services. Whatever your budget, there is a way for you to partner with us!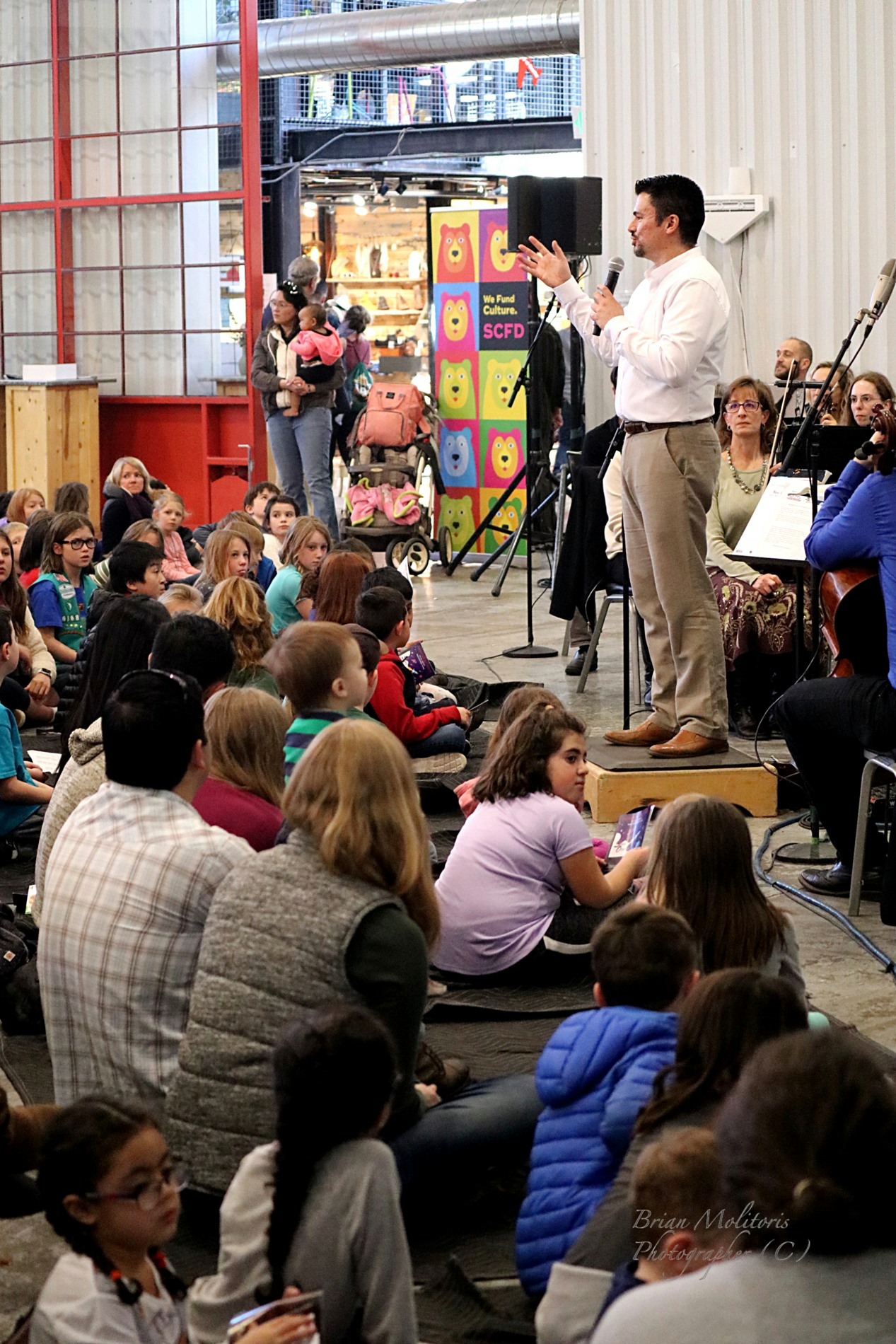 Aurora Cultural Arts District

City of Aurora, Colorado
Benefactor
($500 – $5,000)
Douglas & Dr. Laura B. Moran

E D Taylor (Dwight)

Marvin and Judy Hohnson

Teresa J. and Bob LeGare

Trudy Forsyth
Amada Drazin

Anne Vonhof

Basilia Sofras

James & Jill Nagode

Markus & Kathy Botwinick
Anthony Limon

Diane Rothers

Duane Davis

George Peck

Gregg & Mary Ann Chase

Jennifer Halfacre

Josephine de Gala

Ken Urbanek

Margaret Turco

Midori Clark

Susan Blish

Terri Velasquez

Vera Alexander