The Aurora Symphony Orchestra Board of Directors are enthusiastic members of the community and ASO musicians who share the passion, vision and commitment for music and the arts in Aurora. With their guidance and dedication we ensure a continuous positive future for the ASO.
Amanda Drazin – Board Chairperson

Bachelor of Arts in English – Texas Tech University
Master of Public Administration – University of Colorado Denver
Music has been an integral part of Amanda's life since her first musical theater performance at age 6. Being able to share the beauty and benefits of musical performance to the community is a privilege and a delight. A musician herself, Amanda has performed with a variety of community choral groups over the years, most recently the Colorado Women's Chorale, and continues to study privately to improve her skills. Amanda is also active in the community, having volunteered for a number of organizations as well as serving on the Board of a small nonprofit organization dedicated to helping very small nonprofits in the Denver area develop infrastructure for their operations.
Amanda brings 25 years of experience in nonprofit administration, health research, and operations management to the Aurora Symphony Orchestra Board. Her experience began as an AmeriCorps VISTA volunteer after college, working with young people affected by domestic violence. In this position, she was also introduced to grant writing, program budgeting, and award management, particularly as relating to small-budget nonprofits. The lessons learned from her mentor at that time has formed the undercurrent of her professional career. Since then, Amanda has worked in a variety of research programs and divisions at the University of Colorado School of Medicine. She is currently a Program Director for a health policy research division where she manages research proposals from submission to closeout as well as directing overall administrative operations for the division.
Bradley Furlow – Musician Representative
Bachelor of Music in Music Education – Southern Illinois University Carbondale
Principal Tuba – Aurora Symphony Orchestra & Denver Concert Band
Music Educator – Douglas County Public Schools
Private Music Educator – Pirisen Music Lessons
A native of rural Southern Illinois, Brad began studying music as a young child.  Through elementary and secondary education, instrumental music was very important to all aspects of his education.  He attended Southern Illinois University Carbondale as a Music Education & Music Theory / Composition student, where he excelled in instrumental pedagogy and marching arts techniques.  Brad graduated in 2002 with a Bachelor of Music degree in Music Education, at which time he served as Director of Bands for Vandalia Community High School before moving to Colorado in 2004.  Since arriving in Colorado, Brad diversified his background by working with multiple corporations as an educational consultant and information management specialist before returning to performing and teaching music full-time.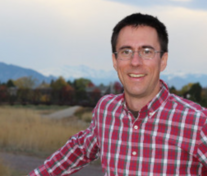 Mike Kachline – Treasurer & Musician Representative
BS in Computer Science, Georgia Tech
Mike Kachline is an active member of the ASO, playing trumpet. Professionally, Mike has over twenty years writing software and managing software development groups. Musically, Mike has been playing trumpet for over thirty years. Mike studied under Larry Black (Atlanta Symphony Orchestra) , and has played in various community groups, including the Atlanta Community Symphony Orchestra as well as the Oklahoma City Symphonic Band.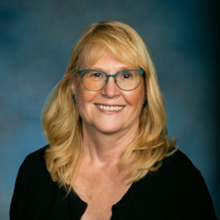 MK Schnese – Secretary & Musician Representative
Bachelor of Arts in Mathematics and German – University of Wisconsin-Stevens Point
MK started playing clarinet in earnest as an adult and joined the ASO in 1978 with a 6 year hiatus when relocated to Dallas by the FDIC during the financial crisis in 2010. She has previously served on the ASO Board as President and Fundraising Director.  MK also sang with the Cherry Creek Chorale for 15 years as well as serving on the CCC Board in the capacity of President and Treasurer.  She is currently singing with the 5280 Chorale, a choir open to those over 50.
Professionally, MK has worked in Banking and Real Estate Title for over 40 years.  Upon retiring from the FDIC in 2016, she did contract work for the US Marshals Service until 2021.  MK is also a Certified Fraud Examiner specializing in Bank and Non-Profit fraud.